Real-world experiments for symbiotic driving
In the period of October-December 2019, our Symbiotic Driving team performed unique experiments in Japan, facilitated through our collaboration with Nissan Motor Company.
Sarvesh Kolekar arrived in Japan first, to implement in a test vehicle the controller he developed that generates human-like adaptations in trajectories and speed profiles based on a risk field. Bastiaan Petermeijer implemented the latest shared controller design (Four-Design-Choice-Architecture) in another test vehicle, to compare symbiotic driving against conventional 'traded control' interaction with driving automation. Additionally, our HRI section colleague Pavlo Bazilinskyy joined in Japan as well, to empirically investigate human-like braking for a crossing, from a pedestrian's perspective.

Sarvesh Kolekar worked with an instrumented Nissan Leaf and was interested in the question: 'How should an autonomous car drive?'. In his experiment participants (seated in the driver's seat) experienced different behaviours from the automated vehicle and were interviewed to gain qualitative understanding of what do users look for in the driving style of an autonomous vehicle. One of the driving profiles tested in this experiment was generated by the 'Driver Risk Field (DRF) Model' which was developed at the Delft Haptics Lab and it remains to be analysed as to how a risk based model is perceived as an autonomous vehicle controller.
Bastiaan Petermeijer implemented the latest Haptic Shared Controller into a Nissan Q50, and compared the state-of-the-art (i.e., traded control with centreline trajectory) to the symbiotic (i.e., haptic shared control with adapted trajectory) interaction approach. The goal of the study is to evaluate the different systems in terms of driving behaviour and subjective acceptance, as well as investigate why participants preferred a specific system through the think-aloud-method and structured interviews.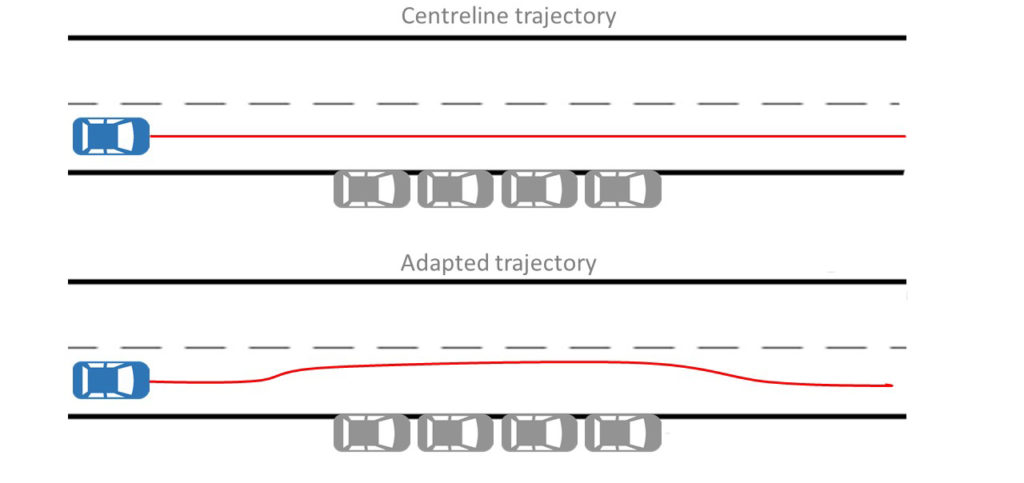 Apart from the scientific knowledge gained during this collaboration with Nissan it was a great opportunity for us to experience the Japanese corporate working culture. It was quite relaxed, fun and we made quite a few good friends. Weekends were a time to experience the fascinating country of Japan and our Japanese colleagues and friends spared no expense and let us experience the 'not so touristy' bits of Japan as well. All in all it was a great learning experience, scientifically, and culturally. Arigato Gozaimashta, Japan!